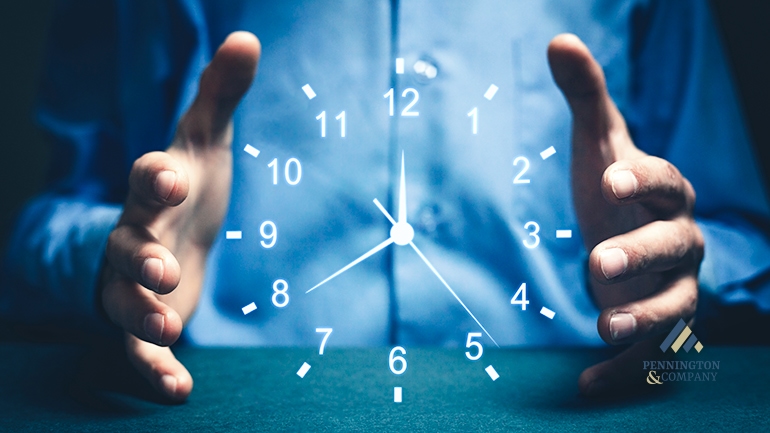 We all want to save time—especially when it involves communication between alumni.
However, when dealing with an organization whose members can number into the thousands, there's a special difficulty when working to communicate effectively with a body of that size.
And one of the biggest challenges is time—or a lack thereof.
As an alumni/ae volunteer, you're always losing time.
You'll lose time to:
Coordinating an event or meeting with undergraduates, who have weird schedules and communication tendencies that don't match your own
Dealing with a risk management issue or house maintenance
Complying with myriad expectations from the university or headquarters
But, you don't have to.
With a handful of time-saving apps designed to improve your communication among your members, you can improve the efficacy of your efforts, as well as your efficiency as a leader.
So, here are 5 time-saving alumni communication apps for officers on a tight schedule.
1. Slack (Chat communication)

Nobody likes to repeat themselves—particularly when you have to do it more than once. But unfortunately, for many alumni officers, the correspondence between other roles can feel like a game of telephone.
And that's exactly where Slack comes in.
Slack is a messaging application available on desktop and mobile that allows users to communicate in direct messages or closed chat rooms, sharing text, images, and documents. Designed to bring internal communication onto one easy-to-use platform, Slack also gives you the ability to create group chats and channels (group chats larger than eight members).
The status update you want to deliver exclusively to your executive board?
Create a group chat for it.
The dues reminder you want to give to your general membership?
Create a channel for it.
The question you had for your treasurer?
Direct message him.
By allowing you to deliver messages quicker than a text message through means that are private, direct, and facilitate mass communication, Slack will help you save hours of your life passing messages back and forth between multiple parties—and all in one complete platform.
2. Hootsuite (Tweet scheduling)

If your alumni association fundraises, you're likely using some form of social media marketing. For most organizations, this means posting content (images, articles, ads, etc.) on a consistent basis, and for many of these organizations, it requires having a dedicated social media manager to orchestrate the posting and tracking of these assets.
But let's face it, having a budget for a full-time social media manager is costly—for your time and your money.
Enter, Hootsuite.
Hootsuite is social media scheduling software that distributes your content on platforms like Facebook, Instagram, Twitter, Linkedin, Pinterest, and YouTube.
Rather than spending hours of your time curating the content you want to publish, logging onto each platform individually, creating your post, and submitting it—then doing the same thing again in an hour—by leveraging a scheduling assistant like Hootsuite, your association can set-and-forget-it scheduling your social media posts down to the minute as far into the future as you'd like and simply hitting play.
This kind of planning and automated execution can save you a TON of time, so take advantage.
3. Mailchimp (Scheduled emails and templates)


On the subject of content scheduling, you'll want to schedule your email marketing, as well.
We all know the pain of scouring our sent boxes in search of an email that's similar to the one we're getting ready to write, only to discover...it's disappeared. When that happens, we're forced to write a newly personalized email based on the generic version we have floating in our heads.
But what if you already had a templatized email ready to go?
One in which you could simply swap out identifying information such as the name or occasion?
This is where Mailchimp shines.
Mailchimp is an email marketing platform that allows you to send emails to a curated list and features the ability to house custom email templates. It also allows you to schedule these emails to be sent at the time of your choosing.
By utilizing MailChimp or other email services like it, you can dramatically cut your time spent creating and sending emails, and instead, get back to what moves the needle in your initiatives—planning and strategy.
4) Google Drive (Shared files and storage)

As the leader of a large organization, there's a lot of paperwork to keep up with.
Although today, much of that paperwork has gone digital, the need to share and organize this information in an efficient and clear way has become more important than ever.
Thankfully, there's a free application you can use from a powerful and trusted source:
As a storage platform, Google Drive gives each of its users 15 gigabytes of storage to upload and share files of any sort (text, images, videos, programs, etc.). In comparison to other storage platforms like Evernote or Dropbox, where Google Drive really shines—aside from superior storage space—is the fact that Google's other products such as Google Docs, Google Sheets, and Google Slides (i.e. the Google equivalent of Microsoft Word, Excel, and Powerpoint) are fully integrated within Google Drive. This functionality ultimately allows the creation and sharing of internal documents to be smoother, accessible, and intuitive.
For your organization, this means the ability to share critical forms, advertising material, or previous event material is as simple as sharing a link.
No more digging through your computer documents folder, or worse, waiting for another member to find a missing file. Instead, you can digitize your organization's critical information on Google's cloud, freeing up your storage space, and freeing up your time.
5. Basecamp (Task management)

Whether you have a designated project manager or not, if you're running an event of any kind you need some kind of organization to your task workflow to get things done.
To accomplish this, you'll need Basecamp.
Basecamp is a task management platform that allows your organization to create assignments, form custom groups, communicate through internal messages, share documents, and most importantly, send periodic updates by email regarding the status of projects.
Is the person in charge of the newsletter getting dangerously close to the deadline? Basecamp will let them know--as well as everyone else who's attached to the card.
That's time you don't have to spend hounding the person/team in charge of the newsletter.
That's automated correspondence to keep people focused.
And that's accountability you don't have to instill single-handedly.
With a task management platform like Basecamp, you can get your organization's operational tasks scheduled, assigned, and set up for efficient—and speedy—completion.
If you want to learn how we can speed up your alumni communications
Call 1.785.843.1661 or contact us directly here.