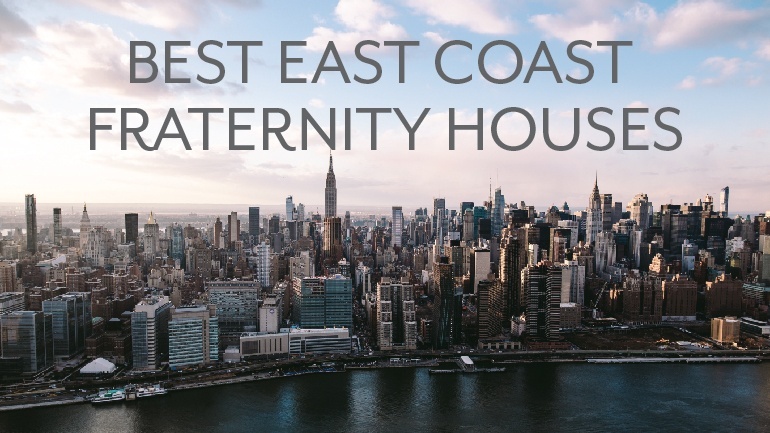 The west coast is known for its world-class surfing along gorgeous golden coastlines, for movie star glitz and glamour and for its laid back way of life. It's home to numerous stellar universities, including the California Institute of Technology, where NASA runs its famous Jet Propulsion Laboratory.
Can the east coast compete? In a word, yes! Of course.
As it turns out, the eastern seaboard is no slouch in and outside the world of academia. A few years ago, Forbes named among "America's 25 Best-Performing Cities" Charleston and Raleigh, North Carolina; the Cambridge area of Massachusetts; as well as Bethesda, Gaithersburg and Frederick, Maryland.
The Atlantic coast is the birthplace of the United States in many ways, and is rife with the country's most historical institutions. Some of the oldest and most hallowed universities in the country began on the east coast of the United States, including Harvard University in Massachusetts, Yale University in Connecticut, the College of William and Mary in Virginia, Princeton University in New Jersey and many others.
For fraternity chapters on the Atlantic coast, there's a lot to live up to, academically, philosophically and architecturally. And it's the architecture we're here to talk about today. When fraternities build their houses on or near college campuses on the east coast, they're trying to fit into a historical mold and at the same time branch out in new and exciting directions. That's far from easy. Trust us; our expert fundraising consultants help fraternity chapters gather the money to build and renovate their houses every day, and every day we marvel at what a feat those projects represent. That's why Pennington & Company would like to showcase some of what we think are the Best East Coast Fraternity Houses.
Sigma Phi Epsilon - University of Florida
"East coast" is a bit of a confusing term when it comes to Florida. If you're a Floridian who attends the University of Florida in Gainesville, you would more likely consider yourself part of the Gulf of Mexico coast (the western coast) of the state's peninsula. Whereas, east coast cities would be places along the Atlantic shoreline such as West Palm Beach, Daytona Beach and Miami.
For the rest of us, Florida's as east coast as it gets. For one, culturally, a lot of east coast snowbirds flock to the sunshine state during the winter months and contribute to the state's economy. And the young live here, too, as many families move here to settle down, leaving behind places where snow shovels become loathsome enemies of their owners.
Wherever they're from, there are many students at successful universities like UF who go on to do great things, and many who pass through the halls of their college as fraternity men.
Sigma Phi Epsilon's Florida Alpha chapter house, which has been on UF's campus for over half a century, exudes the standard of greatness to which their members are held. Their house is a bricked, two-story palace with an open courtyard and massive bay windows looking over a lawn of shady oaks draped with Spanish moss. Their house recently underwent a renovation and is as breathtaking in its presence as ever, with massive dining and living areas whose floor-to-ceiling windows overlook a field of scrub pines nearby.
Theta Xi - MIT
Here's the great thing about this east coast fraternity house belonging to Theta Xi's Delta chapter at the Massachusetts Institute of Technology: You could walk right past it and completely miss it.
Stay with us here. We know what you're thinking. Why would they want a fraternity house that isn't sitting on its own massive lot, flashy as heck and built like a fortress?
Well, in rural cities and states, that's definitely the way to go. But MIT is integrated into the city of Cambridge, just across the Charles River from Boston. What's brilliant about Theta Xi's house is that it is situated in a brickwork brownstone on sleepy Bay State Road, surrounded by other historic brownstones that are a part of the architectural history of the city.
Having been around since 1885, the chapter is a huge part of the city's history, too.
When you first see it, on the face of it, it looks too small and compact to be a fraternity house. But it turns out to be one of the best east coast fraternity houses for a reason--inside is a massive living area to chill by the fireplace or watch the game on the flat screen, a tea and coffee bar (it is New England, after all), a pool room, a dining room that can seat 20 people, various sizes of bedrooms for brothers and even a rooftop deck that overlooks the Charles. Now this is east coast fraternity house living at its finest.
Alpha Gamma Rho - University of Maryland
As one of the original 13 colonies of the United States, Maryland is a state that takes its traditions seriously.
When you look at this east coast fraternity house of Alpha Gamma Rho's Alpha Theta chapter, it doesn't stand out as some castle with turrets and cannons, and it doesn't exhibit the contemporary, sleek artistic stylings of young architects trying to make a name for themselves with state-of-the-art, space-aged designs. In fact, it looks kind of . . . well, kind of like any fraternity house you might see across the country. Its neat and tidy brick façade, handful of thick, white entrance pillars, white window trim and plain green shutters make it look like what you would expect a fraternity chapter to call home.
Why did we include it on this list, then?
For that exact reason, of course. Tradition is a huge part of Maryland's cultural fabric, and it's also a part of Alpha Gamma Rho's identity, which was founded in 1904 and established a chapter at the University of Maryland in the winter of 1928. Their house represents the solid foundation their fraternity enjoys and leans upon to help build young men of character within their walls.
That's the way we think fraternity houses should be: imposing with a grandeur that exists not because they balk tradition, but because they embrace it and build upon it.
These are a few of what we consider to be the Best East Coast Fraternity Houses, but there are many we couldn't fit on this list that deserve to be on there! Let us know who you'd include in the comments below.
Interested in learning how to raise funds for a capital campaign?
Sign up for a free consultation!