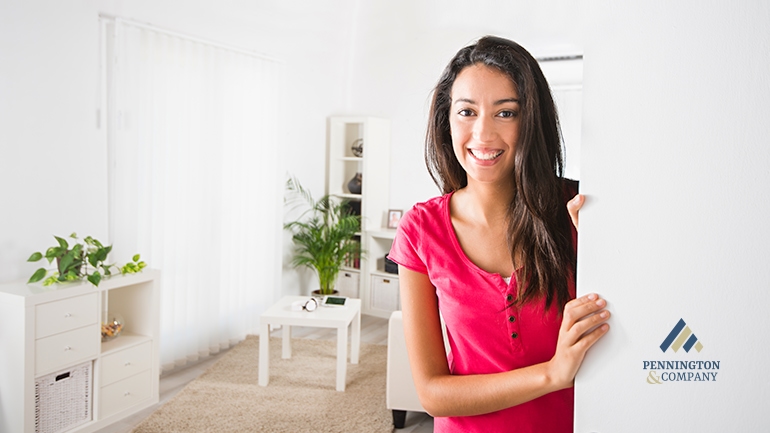 Recruitment.
Every sorority—undergraduate or alumni—knows that active recruitment is the lifeblood of any Greek organization. And yet, aside from Recruitment Week, there's often little effort made to bring non-members into an undergraduate sorority house.
To some extent, this apprehension to bring in outsiders is understandable. One of the key purposes of a sorority house is to foster sisterhood among sisters. An influx of non-members may end up diluting that fidelity, and reduce a sorority house to nothing more than a hang-out.
Right?
But...what if bringing in new blood into your sorority house was exactly what your sorority needed? Not only for potential new members (PNMs) but to foster better sisterhood as well?
Well, opening up your sisterhood to non-members is actually one of the best decisions you can make for the progression of your sorority.
Here's why.
It creates exposure for potential new members
Picture a freshman student beginning her first week of the Fall semester. She's walking through campus, getting used to her surroundings, navigating to her classes, and getting herself situated in her new home. She's in a new world making friends, trying to maintain relationships back home, and above all, setting herself up for success in school. She's curious about Greek life. A lot of girls in her dorm are planning to attend Recruitment Week, but she feels like she needs more time. So, she decides if she's going to pledge at all, it'll be in spring.
Fast forward a few months, and her friends have found their home in a new sorority. They're excited, making new friends, and want to invite her to come to hang out with them.
In a world where only sisters are allowed in the sorority house, the girl goes out to meet her friends, is asked to wait outside by older sisters of the sorority. As a result, the girl feels alienated and when she pledges in Spring she begins to think this sorority may not be the best fit for her after all.
However, in a world where the girl is welcomed into the house with open arms by its older members, she gets to experience firsthand how kind and warm her potential sisters can be. She's able to look around the house and see the sisterhood for herself. She's impressed by the size and the cleanliness of the house, and more importantly, it just looks like fun. Her friends arrive ready-to-go, and she starts to ask them questions about what life is like inside the house. She's hooked.
That story is more common than you think. It's a reminder that when it comes to recruitment, the history of the organization and the values it represents might be impressive, but what draws a PNM more than anything else is the members themselves. People sell people, and if you want to increase your membership rates between recruitment seasons, give PNMs the opportunity to experience the culture of your sorority themselves.
It builds opportunities to network with campus leaders
Here's the truth: the leaders of a university's campus won't always be Greek. However, if you want to promote your organization across campus, you'll need to collaborate with various non-Greek groups from time to time.
Sometimes this means opening your home to host meetings, practice for campus shows or events, or even study together.
By showing just a bit of hospitality to key members of campus' leadership, an ambitious sorority can put themselves in an advantageous position in terms of campus politics. For example, a sorority member working as a Secretary in Student Government Association (SGA) may create some powerful allies by offering her home up to the executive board for officer meetings.
These relationships may eventually bud into support for that sister's bid for SGA president the following year.
Working with campus leaders also exposes your younger members to the pillars of the campus' student body, giving them a positive example of leadership and access to the school's most elite.
It promotes a more inclusive culture among your membership

Lastly, a little diversity can be a good thing for a sorority. By including non-members, there's not only a benefit for non-members themselves and their opportunity to see the inner culture of a sorority but more importantly, the inclusion of non-members gives your members the comfort to bring their friends into their community.
The goal is to be inclusive. And by allowing your sisters to bring in non-members, it shows a great willingness to expand your influence into the lives of people and communities that may have no connection to your organization.
That openness to non-members isn't something that goes unnoticed either—particularly by your membership. As opposed to more formal events where the general public would be encouraged (e.g. banquets, volunteer events, etc.) the sorority house is very much a hearth of culture, planning, and social activity for the organization. However, it's important to remember that the activities of a sorority house aren't always private. In many cases, it's simply sisters fellowshipping with other sisters, and those experiences can be shared.
The reality is that your sisters have a life and social circle outside of your sorority. However, by allowing these sisters to bridge the gap between their other relationships and those of your sorority, you create an environment that immediately feels less isolationist and more communal.
With your sisters being able to bring their friends, families, and loved ones into the sorority house, greater comfort is provided to your membership, and as a consequence greater happiness.
The Final Takeaway
At the end of the day, you want your sisters to feel comfortable and welcome in your organization at all times. And when your sisters have loved ones, children, family members, and friends that want to see and experience a part of their life that they haven't seen, let them in.
Your sorority and the community you wish to uplift will be better for it.
If you'd like help in fostering better communication and engagement among your membership
Call 1.785.843.1661 or contact us directly here.