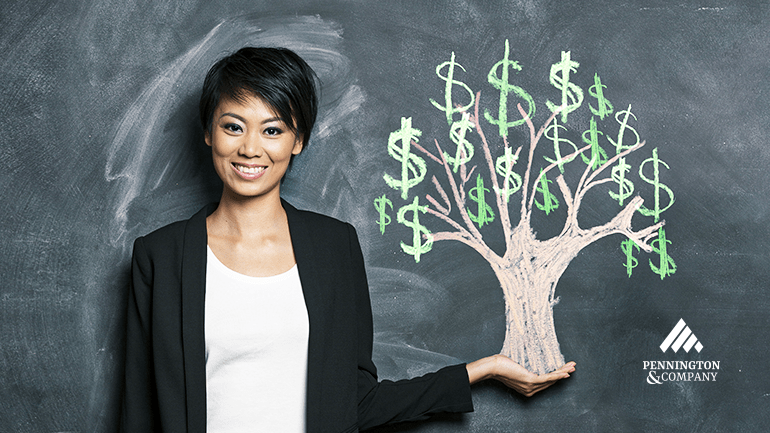 Your sorority annual campaign is the backbone of your development efforts. As your chapter grows, your goals grow as well. How do you continue to succeed in your fundraising efforts year after year? Beyond that, how can you raise sufficient funds for a sorority capital campaign? By setting the right sorority capital campaign goals, and by setting focused and precise annual campaign goals, your chapter can grow, succeed, and thrive.

Annual Campaigns
Annual campaign gifts are typically smaller and meet the more immediate needs of the chapter. Your fundraising strategy will be short term and your results will bring quick successes. If your chapter plans an annual homecoming event for alumni, needs to augment its recruitment budget, or aspires to send the officers to a regional conference, for example, your alumni might find these projects worth funding. Annual fundraising helps organizations meet their short-term needs and goals.
Pennington & Company can help you develop annual campaign goals, strategy and appeals—we support your annual campaign efforts from start to finish
Annual donors continue to give because they believe in the success of the chapter and want to be a part of that success. Your annual campaign provides more than a steady stream of funding, it also encourages new donors, promotes regular giving habits in your alumni, and moves those donors toward greater involvement in the chapter.
Major gifts can also be applied to your annual campaign as long as they are unrestricted funds. If a donor would like their donation to go toward a specific item—perhaps a new dining hall named in their honor—then those restricted funds could be applied to a capital campaign designed for that purpose.
As judicious stewards of the donations from your community, alumnae, and members, fulfilling your donors' wishes in a timely manner not only produces completed projects, it also shows the donors that every donation matters. They matter to your chapter and to your future success. It's important to keep donors feeling good about your organization and the impact you are making with their support.
Capital Campaigns
A Capital campaign can be 10 times—or even 100 times—greater than your annual campaigns.
It can be a massive, long-term undertaking that feels like a slow, methodical, and strategic endeavor—but it also carries major rewards. The most frequent capital campaigns that sorority chapters take on are new chapter houses, renovations, or additions. A critical goal for a successful capital campaign is to give your chapter enough time. Capital campaigns often take four years or longer to reach their goal.
A partnership with Pennington & Company will substantially increase your chances of success. Our expertise, developed through more than 300 capital campaigns for Greek-letter organizations, has yielded proven processes and methodologies for raising money.
The prerequisites for both annual campaigns and capital campaigns are similar. They require preparation, leadership, teamwork, and the one magic ingredient: enthusiasm.
Preparation

The first step to setting the right goals for your fundraising campaign is to properly prepare. Setting a cash-flow budget based on fundraising capacity, not just on the chapter needs.
This means having an understanding of how a typical campaign works. Eighty percent of what you raise in a capital campaign will come from 20 percent of your donors. For example, if you ask 1,000 alumnae for a donation and expect a 25 percent participation rate, the bulk of your donations will come from the top 50 donors. From there, our experience shows that your top ten gifts will likely equal 50 percent of your total donations.
A feasibility study will lay the groundwork for your chapter to ensure the greatest possibility of success.
Leadership

Having strong leadership is critical to the success of any endeavor. In fundraising, whether it's the person organizing your annual event or leading the charge for a new chapter house, strong leadership is imperative. The leader's job is to motivate the entire team to not only plan to succeed, but to do the work necessary to ensure that success.
Teamwork
"I know of no single formula for success. But over the years I have observed that some attributes of leadership are universal and are often about finding ways of encouraging people to combine their efforts, their talents, their insights, their enthusiasm, and their inspiration to work together." —Queen Elizabeth II
Goals can only be accomplished through teamwork. Planning a fundraiser means your team must set a date, find a venue location, generate the up-front costs for the event, publicize the event through both digital and print means, event planning for the event itself, and retaining contributors and participants.
A leader can't complete every step of the path alone. Only an organized team can make everything come together.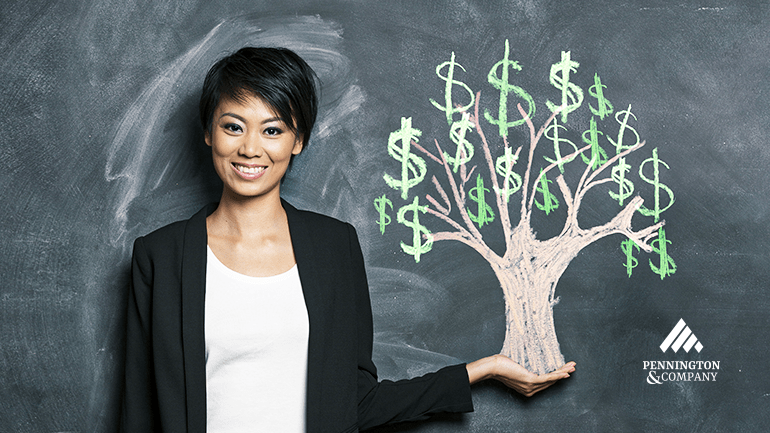 Turning Your Belief into Action
"Our goals can only be reached through a vehicle of a plan, in which we must fervently believe, and upon which we must vigorously act. There is no other route to success." —Pablo Picasso
Generating enthusiasm for a project can often be the easy part. Maintaining that enthusiasm is another thing entirely. At Pennington & Company, we pride ourselves on our ability to keep projects on track. Our focus on goals and strategies will guide your group to a successful campaign.
Contact Pennington & Company today for more information on annual campaigns, capital giving, feasibility studies, and more.