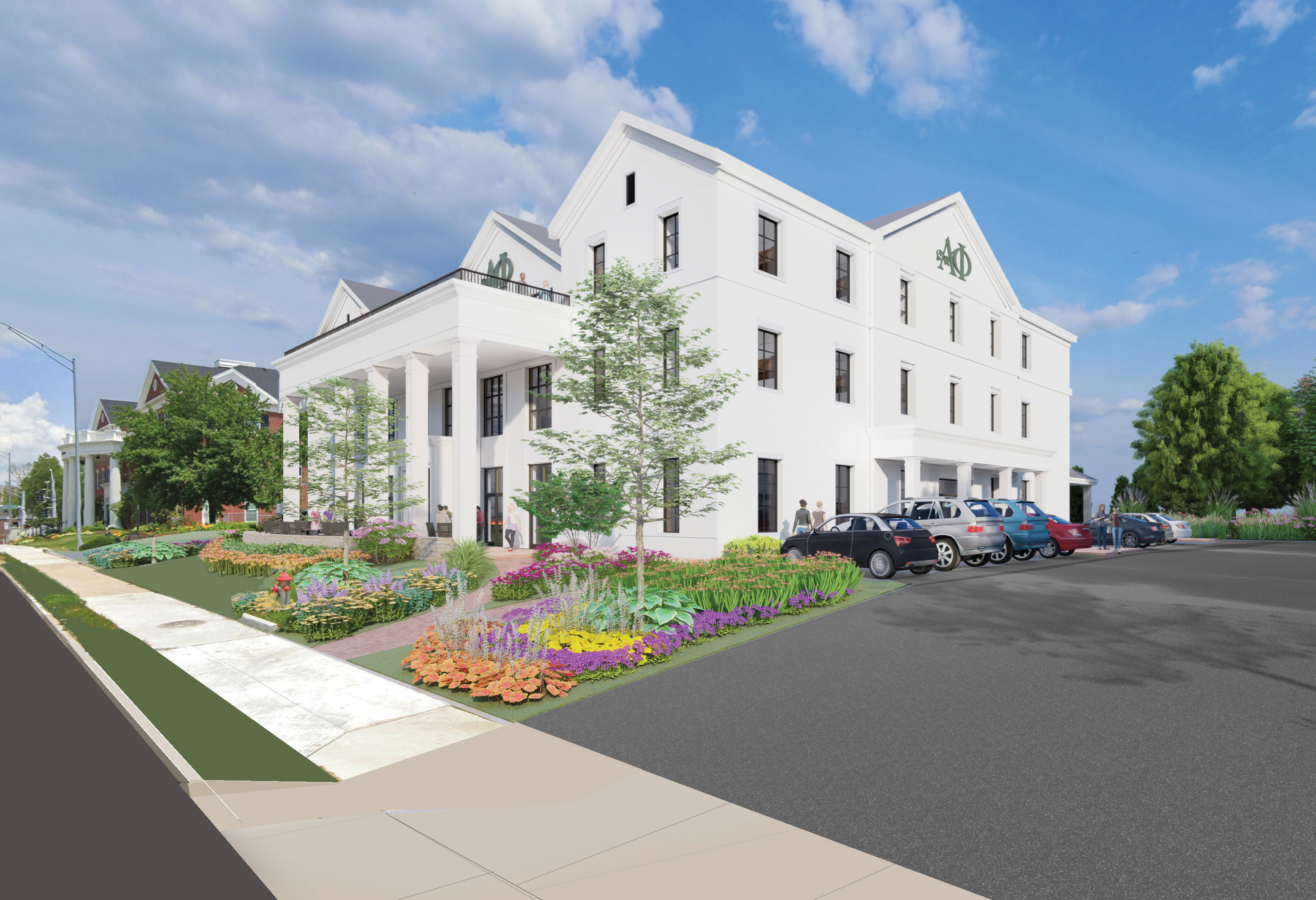 "It's been exciting to see the impact and ease with which we were able to not only swiftly reach our goal, but exceed it by more than 50 percent! This is a testament to the support we've had from Pennington, and we attribute it to the success and benefit of our long term relationship with them."

Val Lawlor, Honorary Chair, Sisterhood Begins at Home Campaign
Alpha Phi at the University of Missouri first engaged with Pennington and Company in the late 1990s. At the time, the organization
was trying to reinvent the brand for the chapter's identity and enlisted support of reliably generous donors. They compiled a team of women who were fundraising pros and vetted firms to assist with the rebrand.
"We began to look at a different horizon, and doing that took many forms. We needed to reinvent the brand for the chapter's identity. It was critical to find something that would resonate with the current class while also being alumnae of all ages," said Lawlor. "Pennington helped us do just that."
Creating a Climate for Giving
In 2008, despite the market fallout, the chapter raised $500,000 to coincide with its anniversary. This proved the potential was there, but more ground support was needed for a future capital campaign to be successful.
"We did a couple of feasibility studies with Pennington that allowed us to better understand how we were perceived by our alumnae members. We needed to create a climate that would give people a desire to give," said Lawlor.
Communicating Across Generations
"Pennington had a wealth of experience and helped us set high standards for quality. Together, we created a newsletter that appeals to different eras," said Lawlor. "It's pride by association. We tell stories in a meaningful way and highlight that alumnae have a stake in the success of the chapter."
A New Era
In Fall 2019, land came available on campus that would allow the organization to expand its footprint significantly. What started as a renovation and expansion project became a rebuilding project with an initial goal of $1 million that was quickly raised to $1.5 million.
"Pennington helped us set the stage for the next level of alumnae engagement and giving."
Prior to tearing down the old house, the House Corporation Board hosted an event so alumnae could return to campus to see the plans and learn about the campaign. At the event, they learned more about the fundraising efforts and also could set forth campaign pledges. More than 400 women participated in saying a fond farewell to the old house, often referred to as "906". Alumnae made reservations to tour the facility one last time, which made for a fun, nostalgic experience at their former campus home. There were more than 60 composites hanging on the walls and merchandise items for sale emblazoned with 'I lived in the Original 906.' Even those who couldn't be there in person were offered an online experience.
"Our outstanding relationship with Pennington has helped us grow our capacity," said Lawlor. "They helped us to focus on brand building, while they focused on the details and data management. We couldn't do it without them." The new and improved 906 on Providence is set to open in Fall 2022.
Client Wins
Exceeded initial fundraising goal by 50%
One of the last sororities to do a major project on campus
New house opening in Fall 2022
Newsletter that resonates and inspires across generations