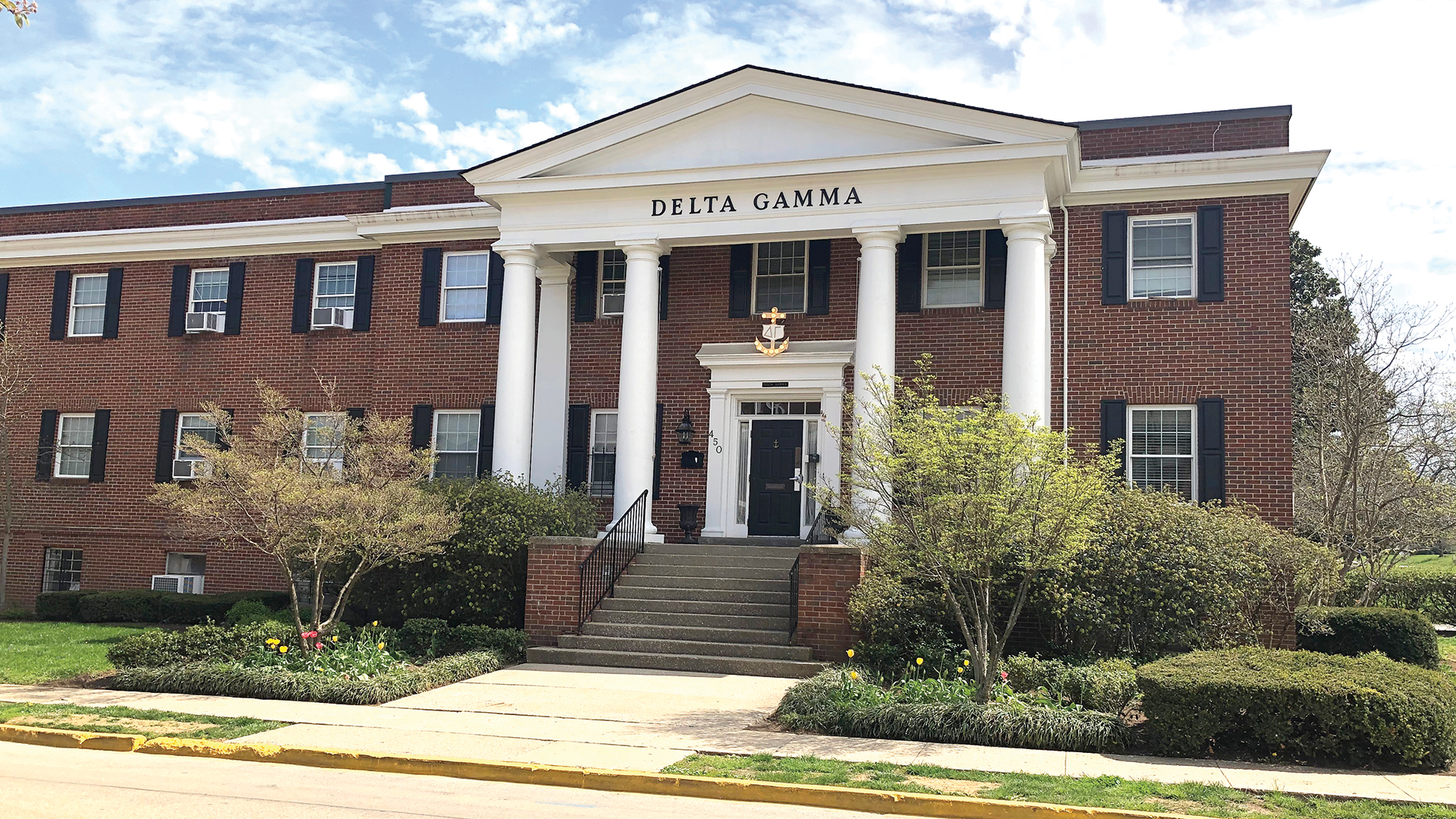 "The Pennington & Company team are amazing to work with. The unwavering support Pennington offers makes our campaign board feel comfortable and confident, which is a great morale booster and has certainly contributed to our overall success."

Nikki Comstock Johnson, Delta Beta House Corporation President
Delta Gamma Fraternity at the University of Kentucky began a capital campaign to rebuild its chapter house just before the onset of the COVID-19 pandemic. Thanks to a strong campaign board, alumnae engagement efforts, generous donors and fundraising support from Pennington, the organization is nearing its goal despite what could have been a major disruption.
Confidence Through COVID
While starting a major fundraising campaign near the onset of the pandemic wasn't the plan for Delta Gamma Fraternity, it was something the organization learned to embrace and overcome.
"It was difficult in many ways, but it also gave us time to reach out to our alumnae and reconnect. With Pennington's support, we were able to stay excited about our fundraising plans through the various stages of COVID-19," said Nikki Johnson, House Corporation President.
Steadfast Support
Johnson wears many hats, acting as the liaison with the Campaign Board and participating in the housing design. "I sincerely appreciated that our collaboration with Pennington allowed me to focus on the plans for the new house because I was confident that the fundraising efforts were in good hands."
"The Pennington team was always at the ready, and there were no silly questions. We are grateful for their steadfast support and fundraising expertise," said Johnson.
Alumni Engagement Win
Contributing to the foundational success of the fundraising efforts, Pennington & Company helped the board further understand the critical importance of alumnae engagement and develop ongoing relationships. It's these relationships that increase giving and family gifts from alumnae.
"Our donors are cheering us on, and we have so many contributors in our corner. We are genuinely excited about the future, and appreciate that Pennington has aided in us being in this position"
"Pennington is incredible when it comes to aiding us in our alumnae relations program. We are engaging alumnae through our newsletter and other efforts, and ultimately helping them see themselves as being part of Delta Gamma for a lifetime. We are also strengthening connections between alumnae and collegians as they share in each other's successes."
Excited About the Future
The campaign has continued to build momentum through the initial phases and into its public phase, and those involved are eager to reach the finish line.
While the old house, built in 1964, has sentimental value, the chapter is excited about what's to come with the rebuild and new design that will allow the full chapter to gather in the house and provide dedicated study spaces, etc.
Client Wins
Felt confident and supported throughout the campaign with service from Pennington & Co.
Nearing fundraising goal (campaign ending September 2022)
Established a matching challenge with alumnae and collegians