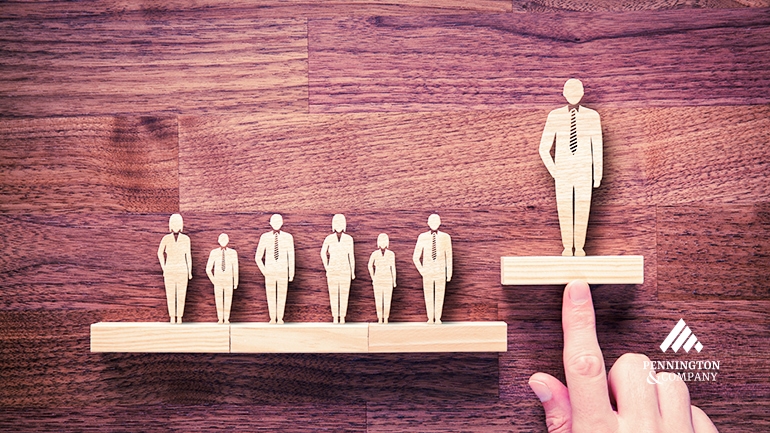 Nobody likes to fail.
To be frank, it's not a very great feeling. In fact, a lot of people refuse to try altogether just to avoid that feeling. However, although the pain of failure in some cases in simply inevitable, in others, failure can be entirely preventable.
So, what's the difference between the two outcomes?
Preparation.
It's that simple. And for many nonprofits that are in a position that requires them to put themselves at the risk of failure consistently (i.e. soliciting donations), these mistakes can be costly—especially when operating budgets are limited from the start.
Raising money as a nonprofit can be hard. Not only do you need a willing volunteer force, a cause that inspires action, and leadership that can execute a comprehensive plan, but you need insight; wisdom.
Experience can be a hard teacher, but it yields lessons that are hard to forget.
Thankfully, we've been around long enough to see the ups and downs of the fundraising process and have boiled that experience down into five steps.
Here are 5 ways to reduce the risk of fundraising failure.
5. Don't wait until the last minute to start planning.
When you have two weeks to do something, it's easy to stretch it out into two weeks. But when you have two days to complete the same project, you'd be surprised at how quickly that two-week project can get done when it's crunch time.
If you want to achieve your fundraising goal, plan incrementally, execute consistently, and most importantly, get started early. You don't want to be the organization with the plan to raise $100,000 in six months, collect $20,000 in the first two, coast the next two, then be forced to raise the final $80,000 in the last two.
That situation is a nightmare and it's more common than you'd think.
So, give yourself ample time to plan your fundraising campaign, and press play as soon as you're able if you want to increase your chances of success.
4. Put a clear leader in charge.

A plan without a leader is a plan that won't work. You need someone to step up and execute your plan and whoever that person is, needs to be the most passionate person in your group when it comes to the project. The execution of a large-scale fundraising plan requires a clear and consistent vision.
Without a leader to take charge, the core components of your fundraising campaign's success will fall flat: your volunteer force. Volunteers for bigger fundraising campaigns such as capital campaigns need to be motivated throughout, and their manpower in the facilitation of the fundraising effort is an absolute necessity.
So, pick a leader that believes in the cause of the fundraiser more than any other member, and has the desire to see the plan through to its completion.
3. Make sure your goals are realistic—and measurable.
When planning a goal—particularly as it relates to fundraising—it's very easy to come in with lofty ambitions.
"We're going to raise $1 million dollars by next year."
On a long enough timetable, anything is possible, but if you want to accomplish real goals instead of dreaming about them, you'll need to break those big wishes into smaller-sized chunks—and they must be measurable.
In this case, measurable simply means that you're tracking your progress on a consistent basis. For your alumni association, these routine progress checks can be conducted weekly, monthly, and if you're up for it, daily. The key takeaway here to remember that you should always be thinking of your plan, and making progressive steps towards reaching it.
By tracking your progress intermittently, you'll be more focused throughout your fundraising process and ultimately more successful.
In reference to the million-dollar goal above, be realistic about your skills and experience fundraising amounts that large and opt instead to start small.
This may mean lopping off a zero from that million to make the process of fundraising a bit less overwhelming.
2. Tell a compelling story that inspires action.
Spending a sizable chunk of money is fundamentally an emotional decision. So, if you want to increase your chances of running a successful fundraising campaign, you need to tie your initiative to a compelling story.
Here's an example:
Let's say that your organization is raising $100,000 to fund a scholarship program for your undergraduate chapter. That's a worthy cause! But it's not personal enough. It's too easy for your prospective donors to reflect "that's nice" and then move on.
You need to give them a story that's memorable that represents the impact of the initiative as a whole. For instance, you could speak to the fact that last year, you gave away a scholarship to a junior named Marcus.
Marcus is an incredible student. Haitian-American, Marcus was adopted by his extended family in the States after losing his parents in the 2010 earthquake. Since arriving to the States, he taught himself English by watching cartoons, worked as a janitor at the school to buy his school books, maintains a 4.0 GPA and is currently double-majoring in structural engineering and seismology. He wants to improve civil infrastructure in Haiti to prevent structural damage after natural disasters in third-world countries like Haiti.
Marcus doesn't exist but he feels real, doesn't he? He's someone you want to root for. Someone you want to succeed. He's a good story of resilience and optimism.
And that's the kind of story that generates emotion and ultimately donations.
If you want to learn how to leverage storytelling and bring more donations to your campaigns, Download Our Latest eBook.
And finally...
1. Ask for the money

This is easily the most important—and overlooked—item on this list. Time and time again, nonprofit organizations will collect every other bit of information (emails, phone numbers, addresses, etc.) but fail to ask for the most important resource: the money.
It's understandable, too. Asking for money doesn't feel natural for most people, particularly when there isn't a good or service being exchanged. However, soliciting donations are what fundraising is all about.
To ensure your organization is successful, you'll need to train and work with your volunteer force on basic sales tactics to make sure they're confident enough to "make the ask" when the time arrives. Failing to do so will only result in wasted time, effort, resources, and manpower.
So, after the introductions are made and the cause is discussed, simply ask the potential donor if they'd like to support the effort, tell them any bit counts, and how much others have donated in the past. The truth is that people often donate to appeal to a more generous side of themselves that they wish to be—and be seen as—so give them the opportunity to express it.
Asking for a donation may just be the best thing they do all week.
For free resources, guidance, and other materials to help you with your alumni fundraising
Call 1.785.843.1661 or contact us directly here.