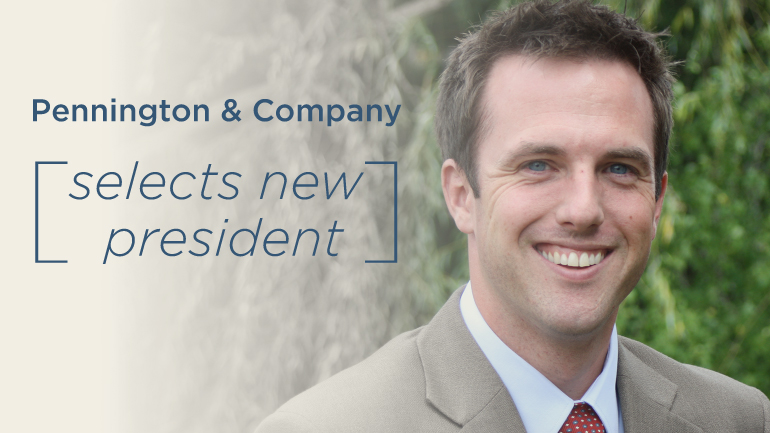 LAWRENCE, Kan., August 8, 2019 -- Pennington & Company, the market leader in fundraising and alumni engagement for Greek-letter organizations, announced today the selection of Bob McKenney as its new President. McKenney will support CEO Patrick Alderdice in this period of growth and focus on day-to-day operations, staff management and executing Pennington & Company's strategic plan. The new leadership structure will allow Alderdice to further focus on strategic initiatives supporting the Greek Community and helping the industry thrive.
McKenney joined Alpha Tau Omega at the University of Kansas in 1998. He joined the Pennington & Company team in 2003; leading the capital campaign department since 2010. During his time managing the department, Pennington & Company raised more than $475 million in support of Greek life. McKenney has managed Pennington & Company's successful team of fundraising professionals through a season of significant growth. Bob is a veteran LeaderShape Facilitator and has completed board service for a number of organizations. Additionally, he has served his community as Mayor since 2014.
"We launched an extensive search for this role, and I'm thrilled it led us to Bob. Bob is a long-time member of the Pennington team and a natural leader. Under his leadership, Pennington clients will receive the same great service they've come to know, and we will continue to grow our base of raving fans," commented CEO Patrick Alderdice.
"I'm honored and excited to serve in this new role with Pennington & Company. We have an incredible team that takes pride in the work we do and how we do it. For 25 years, Pennington has helped Greek life across the country by securing resources to fulfill their mission. I look forward to the opportunity to continue this important work," added McKenney.
About Pennington & Company
Pennington & Company has raised more than $710 million for fraternity and sorority initiatives and worked with more than 800 house corporations on more than 150 campuses. Recognized for its Dream Manager Program and as a Best Small Place to Work, our dedicated staff combines fundraising, communications, and marketing expertise with a personal commitment to the extraordinary value our clients bring to their members. Visit penningtonco.com.