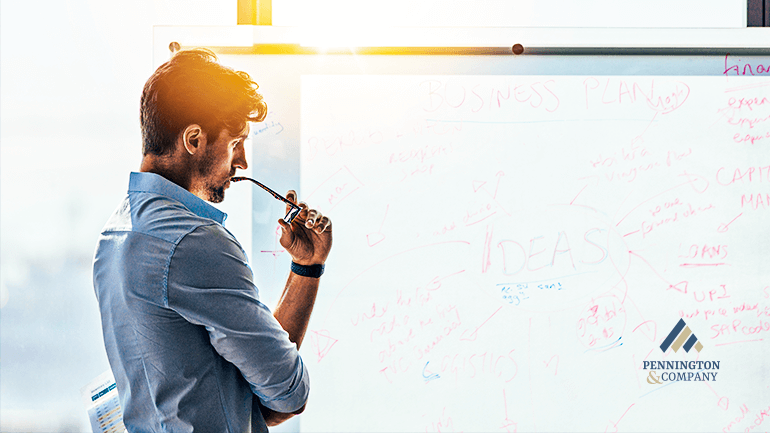 Here's a common scenario many fraternal alumni associations find themselves in.

You need money.
And not just a little bit of money; you need a lot. You've got a large project in the works—a greater cause—and it's going to require a significant amount of funds to be raised.
Banquets, walkathons, and silent auctions would only be a drop in the bucket, and for this goal, you need more, something bigger.
The solution?
A fraternity capital campaign.
As we've mentioned before, a fraternity capital campaign is a fundraising initiative that involves raising a significant amount of money—potentially millions of dollars—for a singular cause. These campaigns can be incredibly effective in generating large sums of money, however, they're also extremely complex with innumerable moving parts and logistical hurdles and challenges to be able to pull it off effectively.
So, when your organization is in need of a large infusion of funds in a structured and timely manner, the best weapon in your arsenal may be a fraternity capital campaign.
The only question is when to pull the trigger.
Here's how to know when it's time to leap.
1. You Have a Single, Large-Scale Fundraising Goal
This motivation matches the core motivation of why fraternity capital campaigns exist in the first place: you need to raise a lot of money. However, the target sum isn't the defining factor of the capital campaign; instead, it's the initiative's singular focus.
Here are a few examples:
a new alumni association house
undergraduate fraternity house renovation
scholarship programs for undergraduate members
a significant donation to a philanthropic cause or initiative
Each of these goals is focused on one initiative and can range from hundreds of thousands to millions of dollars in necessary funds.
Whether your organization has reached a point where you're ready to expand your alumni association by constructing a new property, you'd like to facilitate the renovation of your undergraduate house to attract more and better-qualified aspirants, you want to give academically deserving brothers a scholarship, or you have a cause that could use a major donation to create a lasting outcome, it's likely time to consider a fraternity capital campaign.
2. You Need Initial Capital to Secure a Larger Loan

Let's face it, having a little more money never hurts.
And when it comes to the strength of your organization, shoring up with some emergency capital is never a bad idea from the standpoint of fiscal responsibility. In short, fraternity capital campaigns can be an incredible way to build up your expansionary funds in preparation for future expansion.
By collecting a large amount of capital and sitting on it—even for operational and administrative costs—having a significant amount of money in your treasury can be great for building peace of mind in instances where active membership is low, or dues fail to be collected.
With additional funds in your reserves, you also give your alumni association the freedom to reinvest into itself using the added funds. This means if your organization needs new software, staffing, resources, services, programming materials, event budgets, etc., you can allot the monies where they're necessary to increase the effectiveness of your organization and programming.
3. You Want to Create More Volunteer Involvement
Although we mentioned this before, putting on a capital campaign isn't anything to sneeze at. It is a significantly challenging effort and requires an enormous amount of time, planning, commitment, and manpower in order to execute successfully.
This means getting a lot of buy-in from your organization's membership in facilitating the campaign.
In this collaboration, a hidden benefit that many organizations experience when undertaking a capital campaign is that their membership can often become invigorated in their return to volunteer and service work. It feels good to be a part of a large movement, and the added sense of momentum that accompanies the achievement of targeted goals can be an impactful morale-booster for wayward members, creating closer and stronger bonds among your membership.
If cooperation and brotherhood are elements your alumni association may be lacking, taking on a smaller-scale campaign can be exactly what your organization needs to create measurable internal growth among your members.
4. Increase Awareness of Your Organization or Cause
Sometimes a fraternity capital campaign can serve a higher purpose than raising money, and that purpose is the philanthropic cause of the campaign itself—if you have one. When launching a fraternity capital campaign, given the size of the fundraiser and each step that's involved, a lot of publicity and spotlight can be shown on a single cause.
Whether that cause is a charity, a philanthropic initiative, or a societal issue, fraternity campaigns and the donors they attract can generate widespread awareness for a given problem.
Which means if your alumni association were to choose a charity or philanthropy for your capital campaign, you'd be accomplishing two purposes:
raising money for the cause
bringing a significant amount of awareness to that cause
The latter benefit can ultimately serve to bring in more donations, and with this dual-benefit at play, there can be a lot of power in choosing a charitable cause for your philanthropic donation. So do thorough research in your planning stage to ensure that whatever cause you're tackling, the charity on the receiving end of your donation is up to snuff in their structure and efficient use of your donation dollars.
Final Thoughts
A fraternity capital campaign can be a wonderful tool for raising a large amount of capital for a cause that's personal to your alumni association. Although these initiatives can require a lot of work to put together and execute effectively, there are resources available to walk you through the process to help ensure your capital campaign is successful, and more importantly, repeatable.
For free resources, guidance, and other materials to help you with your alumni fundraising
Call 1.785.843.1661 or contact us directly here.