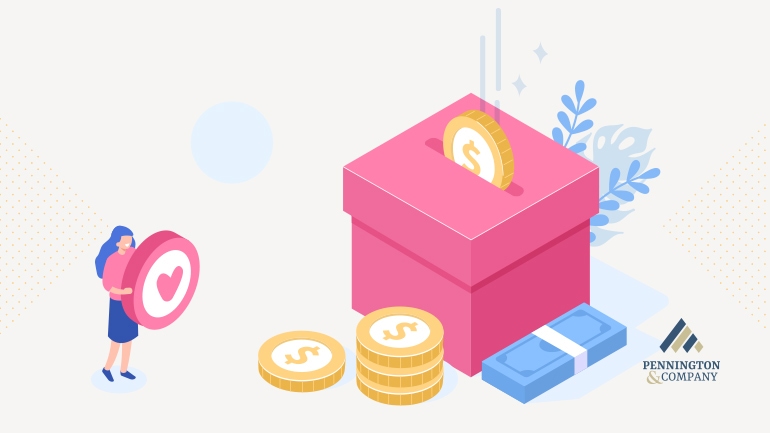 Sorority capital campaign basics begin with understanding alumnae donors' motivations to give.
In recent years, the average sorority donor has gained more personal wealth and control of financial and philanthropic decisions within her household than ever before. As a result, sorority capital campaigns have seen increased success in reaching greater and greater goals. Whereas past campaigns might have brought in an average $600,000, sorority fundraising efforts now average just under $1 million.
These campaigns saw an almost 50% increase over a relatively short span of time. With this staggering level of growth, alumnae groups seeking to launch a capital campaign should feel encouraged.
Yet, to maximize campaign success, organizations must understand what makes alumnae want to give back to their chapters, and how that differs from why fraternity men give.
What do alumnae want to see campaigns and chapter projects achieve? What roles do alumnae want to play in their chapters' success? How do they see their legacies empowered by the goals of a sorority campaign?
Understanding donor motivation helps a campaign:
Shape communication and engagement strategy.
Determine feasible campaign and project goals.
Make prospective donors feel they're contributing to chapter success.
Convince donors to contribute crucial top-dollar gifts to chapter causes they value.
Build a culture of alumnae volunteerism.
According to the Lilly Family School of Philanthropy, women want to connect with causes that present a clear vision, offer value for their investment, and make every donor's voice heard.
Alumnae Want a Sorority Capital Campaign with Vision
82% of women said a top motivation to give is understanding how the gift can make a difference.
Donors want a value proposition from their sororities that is backed by results. They want to feel connected to the chapter's goals and mission, and to feel confident their involvement will make a meaningful impact on the lives of young women.
Of course, campaign managers must present data that proves feasibility. However, more so than fraternity donors, alumnae want to be convinced of the relational value of a project's vision.
When soliciting donors, some of these approaches may be effective when illustrating a project vision:
Present chapter KPIs (Key Performance Indicators), to show a positive-trending vision of the chapter, such as percentage beds filled in the chapter house, improvements in chapter GPA, a ratio of chapter growth over time, or membership retention.
Show how Greek life is relevant on campus through university resources, campus-wide membership trends, statements by the national sorority, and testimonials from parents, students, and advisors.
Provide a facility audit including the property's maintenance condition, itemized costs, and a comparison between pro forma operating/project costs and those which will likely rely on revenue from your association and incoming donor gifts. Illustrate how this project realizes a broader vision of Greek housing expectations of students and parents.

Alumnae Want a Sorority Capital Campaign with Value
80% of women said a top motivation is giving to an efficient organization.
Potential donors want to be assured their gifts will be used efficiently and effectively.
They want to know that the chapter and house corporation are run like a small business. Like any other charitable entity they may give to, the chapter must be able to afford completing the project without compromising the chapter's broader financial situation.
When soliciting donors, some of these approaches may be effective when proving value:
Provide financial records for your alumnae association or housing corporation, such as audit reports or statements of financial position, activities, expenses, and cash flows.
Present campaign KPIs, such as Return on Investment (ROI), average gift size, solicitation close rates, and dollars per solicitor. These provide crucial insights when tracking capital campaign success. Proving a campaign has the support of other alumnae gives prospective donors the sense that your project has a communal backing.
Bring in multiple people during a solicitation. For an in-person meeting, consider bringing a current donor along, as well as multiple solicitors or a campaign advisor. Show that a campaign is managed effectively by a community of like-minded women. If bringing a donor along isn't feasible, provide a tiered donor list.
Alumnae Want a Sorority Capital Campaign That Gives Them a Voice
78% of women said a top motivation is giving back to the community.
Legacy matters to sorority donors. A major part of building that legacy for a donor is fostering her own voice and elevating voices of groups that support the community values and goals she supports.
Donors want their voices to be heard within their sorority community. They also want to know the sorority speaks for their values, and that their contribution has a broader meaningful impact on members, the university community, Greek life, and beyond.
Philanthropic value and a donor's ability to add to that value is likely to impact her willingness to contribute.
When soliciting donors, some of these approaches may show how a campaign provides donors a voice:
Discuss the volunteer experience and recruit top volunteer prospects. The Lilly Family School of Philanthropy reports that 86.7% of women volunteer with the organizations they give back to. Volunteering or joining alumnae groups can be an empowering experience and offer a tangible connection between alumnae and their associations' organizational goals.
Gauge alumnae insights on the campaign and project feasibility before launching a campaign. Continue to include them throughout the process. Sorority donors may take more time than fraternity men to reach a decision, so it's helpful to make them feel their voices are heard and that they're a part of the process from start to finish.
Stress the sorority house as a communal space. Connect house project goals with the relational value of shared spaces. Show how improved amenities impact undergraduates by contributing to better academic outcomes, improved safety, more shared spaces for growing membership numbers, and how iconic, multi-generational features of the house are honored. Show them that this was once their house, and now they're using their voice to help future generations of sisters.
Pennington offers professional solutions for Greek letter chapters for communications and fundraising. Learn more about our services or call direct at 785-843-1661.
Leave your questions or comments about sorority capital campaigns below.