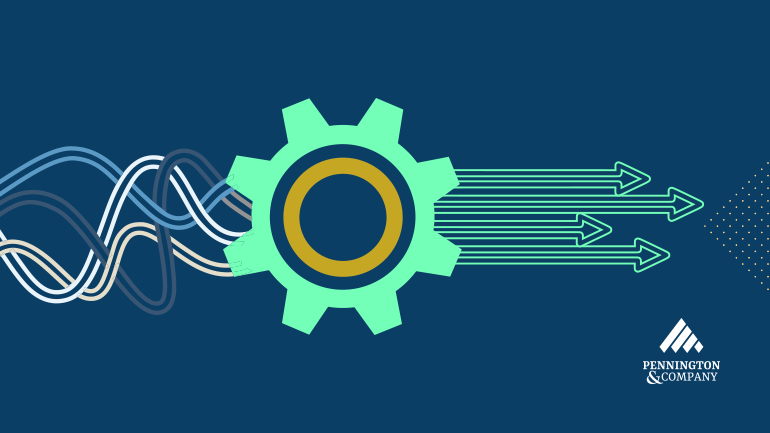 When soliciting for a Greek capital campaign, an alumni association or housing corporation must address top potential donors' expectations and concerns before they'll be willing to give.
Since only a small number of alumni will contribute most of the campaign giving, understanding how to discuss a campaign with donor prospects can be a critical step in reaching the campaign goals.
In this article, we'll explore these 7 Topics to Cover When Soliciting a Major Gift:
Why Is the Chapter a Viable, Worthwhile Investment?
Potential donors want to contribute to a chapter that is healthy and growing, because they want their donation to be protected. No one wants a failed investment--philanthropic or otherwise. To help demonstrate viability, a chapter may compile statistics that outline semesterly and annual recruitment results and trends. These include:
Number of bids offered and accepted.
Membership retention figures (active roster members who neither quit nor are removed).
Ratio of chapter membership growth (newest membership total divided by the previous membership total, multiplied by 100).
If these recruitment numbers compare favorably to campus-wide or national statistics, they can serve as a powerful point of emphasis when communicating with alumni.
Other positive chapter trends might include academic and financial progress. What are the trends in overall chapter GPA, and how do they compare to other Greek organizations on the same campus or among other chapters across the nation? What percentage of membership dues are being collected versus outstanding dues? Is the chapter financially solvent? Does the chapter's budget run a surplus?
Is Your Alumni Association or Housing Corporation Financially Sound?
Potential donors will be more compelled to give knowing a capital campaign project is managed by a fiscally responsible board.
Providing financial records, such as audit reports or statements of financial position, activities, expenses, and cash flows, can give donors confidence your campaign will succeed.
Key Performance Indicators (or KPIs) are ratios which provide crucial insights into an alumni association or housing corporation's progress for various goals over time. KPIs serve as the metrics that prove a campaign's success, and they must be identified before the start of any campaign.
KPIs also can demonstrate past successes and growth when soliciting donors. Two important KPIs to track include dues collection rate (amount collected divided by amount due) and percentage of beds filled in the chapter house.
Is Greek Life Relevant on Your Campus?
Student and administrative support for Greek life illustrates a healthy environment for chapters to thrive. It also suggests a coherent bond between the mission of the university and that of each of its Greek organizations.
Some relevant topics to discuss include:
General university trends, such as overall enrollment and graduation rates, national rankings and accolades, key research grants, philanthropic efforts, and campus construction or expansion.
Specific resources, such as paid staff, housing, and programs the university dedicates to Greek chapter membership.
Major future or ongoing Greek life projects and investments the university will undertake (such as renovating Greek Row or starting a scholarship endowment).
Campus-wide membership trends and statistics.
Your national organization's position, rationale, and statistics on the relevance of the fraternity experience.
Testimonials from parents, students, and advisors on the impact of membership and overall chapter value.
Is a Capital Campaign Feasible?
A pre-campaign feasibility study provides a roadmap for fundraising and helps predict the most likely campaign outcomes. This helps solicitors formulate a strategy for garnering major gifts from high-level donors. It also shows potential donors your campaign planning is sound, and substantially reduces the risk of a failed fundraising effort.
A feasibility study should:
Identify top donor prospects and potential campaign volunteers.
Pinpoint barriers to giving or common objections, in order to remove them.
Gain insights into the goals and objectives of a campaign via face-to-face meetings with top prospective donors and campaign volunteers.
Evaluate the organization's image among its constituents.
Compare favorably to similar studies and campaigns.
Analyze strengths, weaknesses, opportunities, threats to success, potential donors, and volunteers.
Recommend a proposed action plan and minimum campaign goal.
How Does Your Campaign Compare to Other Alumni-Supported Projects?
Alumni may give to multiple charitable causes throughout the year, in addition to your capital campaign.
It's important to demonstrate that your project is well-managed and meets the standards of other successful fundraising efforts nationally.
Estimate your Return on Investment (ROI). How much return will each donated dollar bring in? How does this compare to national averages or industry benchmarks? What percentage of total money raised will be directed towards your organization's mission?
Who Else Supports the Campaign Project?
Major gifts are more readily procured when donors are confident their peers support a campaign.
When soliciting top-tier donors, provide a current donor list. This shows that other alumni find the campaign to be a viable and worthwhile investment. It also offers evidence of progress and momentum.
Compiling a tiered list with the biggest givers at the top also indicates that the campaign has identified and secured gifts from those alumni most financially capable of ensuring fundraising success. This will provide an incentive for others to follow.
Asking the undergrads to make a campaign pledge allows them to demonstrate their dedication to the campaign, and to show their appreciation for alumni donors.
How Can Alumni Contribute?

Alumni will want a clear path to giving or otherwise engaging with a project.
First, understand the mechanics of giving, and be prepared to explain them in clear terms. Can gifts be given online? Can donors pay by check or credit card? Is there a mailing address where a check can be sent?
Does the campaign need cash only, or does the organization also welcome estate gifts, in-kind gifts of goods or services, a gift from a family foundation, a donor-advised fund, or a pledge?
What other information do they need? Try to think of every eventuality. For instance, can groups offer a joint gift? Is giving tax deductible? Is there a fixed pledge period? Are donors required to sign a pledge sheet, or will a "verbal" or "handshake" commitment work? What's the best way to communicate throughout the campaign if they have questions or concerns or want to make additional gifts?
Pennington offers professional solutions for Greek letter chapters for communications and fundraising. Learn more about our services or call direct at 785-843-1661.