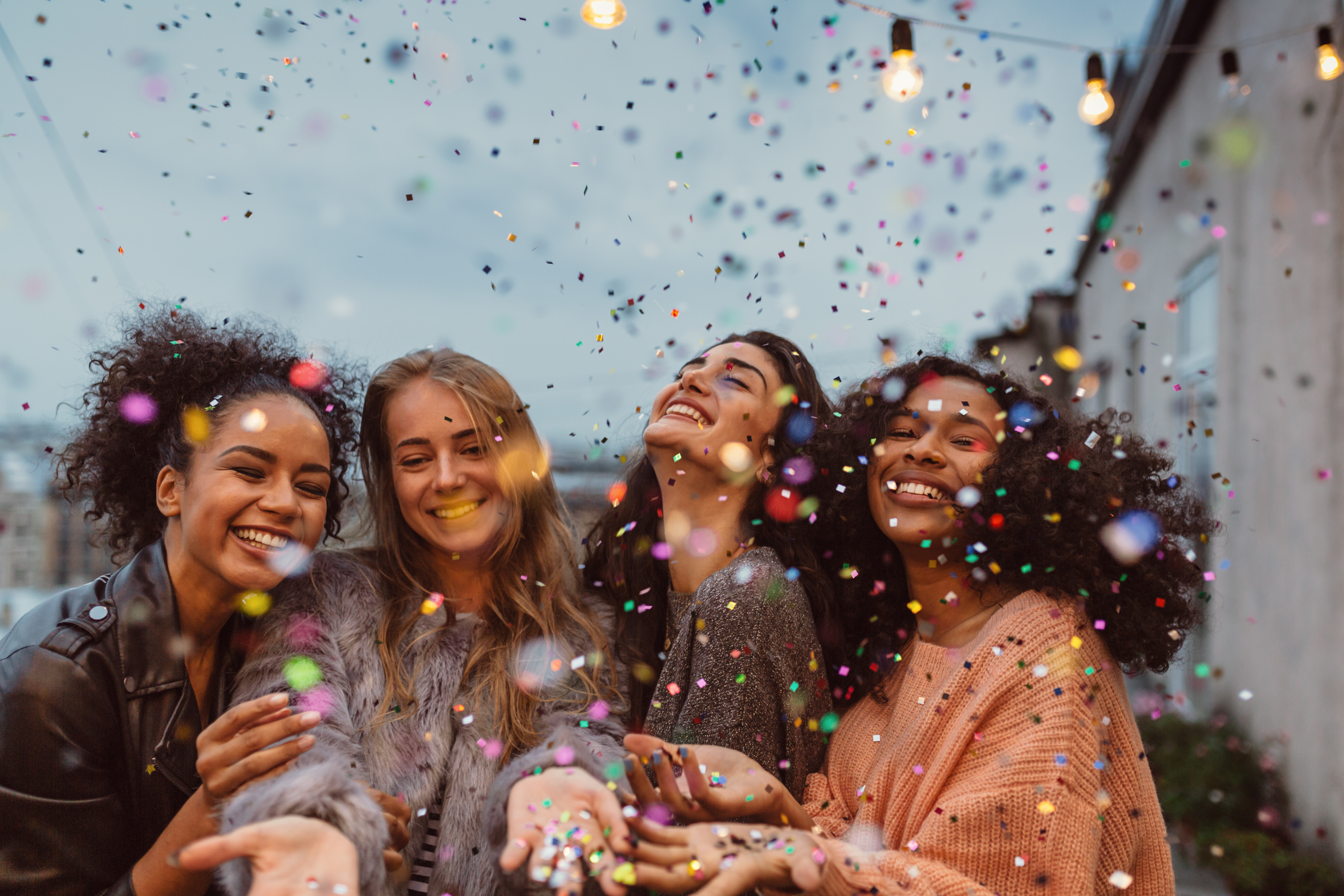 Your sorority or fraternity's member community is close enough to call each other family, which makes alumni more likely to support your chapter. In fact, some universities see sorority and fraternity alumni giving at a rate double that of other alumni.
That being said, think about how families are supposed to treat each other: with respect and appreciation. Bring this same energy to your sorority or fraternity by incorporating alumni appreciation programs into your daily activities. You can leverage these programs to strengthen your network, improve fundraising outcomes, and secure your chapter's enduring legacy for generations to come. Let's explore top alumni appreciation ideas and how they can transform your chapter for the better.
1. Send memorable thank-you messages.
Anyone can send a generic thank-you email to a listserv, but eCardWidget says that it's likely to get buried by the hundreds of other nondescript messages your alumni receive every week. Instead, catch your alumni members' attention by sending a unique thank-you message for their support in the form of:
An eCard.

Leveraging eCard software is an easy way for your chapter leadership to make your communications pop. With the right provider, you can create beautiful eCards that reflect your chapter's branding and your gratitude for your alumni. For instance, look at

this example, which is branded to Youth for Understanding: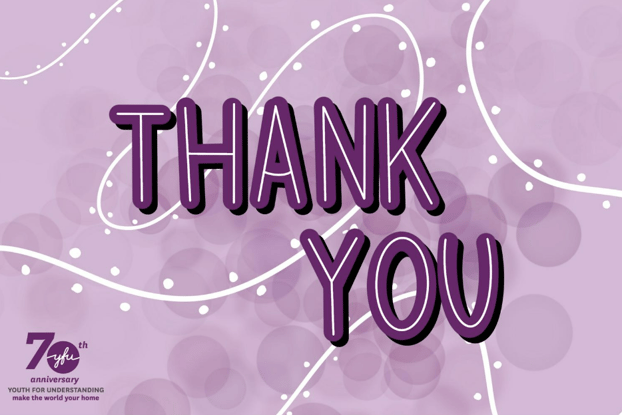 A handwritten note.

Show your alumni the extra effort you put into maintaining your relationship by writing a thank-you message by hand. Don't forget to reference specific details of their involvement to signal their impact on the chapter.
A video message.

Film a

short video

addressing your alumnus by name, mentioning their impact on your sorority or fraternity, and expressing your genuine gratitude for their continued support. Due to their visual nature, you easily convey information and emotion through a video, making it feel more conversational and allow alumni to get to know you better.
Sending alumni memorable messages to show your appreciation helps your chapter stay fresh in their minds, leading to greater participation in fundraising campaigns and other chapter activities. Remember to demonstrate the specific effect of each contribution so alumni understand how important their involvement with the chapter is.
2. Show your thanks publicly.
Your alumni have such an effect on your chapter that you might feel ready to shout your appreciation for them from the rooftops. By leveraging public channels, you can give thanks to alumni on a larger stage and inspire others to engage with your chapter. With their permission, shout-out alumni publicly by:
Posting on social media.

The most visible means of thanking alumni is via your social media pages. Post a photo of the alum along with their graduation class and include a brief message acknowledging their contributions. Remember to tag their account if they have one so they can share the post with their own network.
Establishing an alumni hall of fame.

Immortalize your most impactful alumni by inducting them into your chapter's alumni hall of fame. Take it to the next level by hosting an induction banquet periodically to welcome new members and motivate other alumni to get involved as well.
Highlighting them in your alumni newsletter.

For a more intimate approach, thank your alumni via your community newsletter. This is a great way to recognize alumni that prefer to stay out of the limelight, as you'll be showing your appreciation on a smaller scale, within your sorority or fraternity's community.
Creating a dedicated alumni landing page on your website.

Keep a part of your website reserved for alumni appreciation so you can showcase numerous impactful members at a time on a highly shareable platform.
Giving alumni awards.

Give your alumni a physical token of their impressive work with your chapter by presenting them an award. For instance, you might give the top alumni donor of the year a plaque or the person with the most volunteer hours a monetary donation in their honor to a charity of their choice.
Whichever method you choose, ensure you're fully transparent with your honorees and get their permission to shout them out publicly so nobody's caught by surprise.
3. Host exclusive alumni appreciation events and activities.
One of the most valuable things your chapter can offer is exposure to your vast network, which spans generations. Facilitate these connections and give back to alumni by hosting exclusive alumni appreciation events and activities, such as:
Branded merchandise giveaway.

Small tokens of your gratitude can go a long way in encouraging future involvement with your chapter.

Re:Charity's guide to supporter appreciation gifts

suggests offering merchandise with your chapter's branding on it to allow your brothers and sisters to represent you in style! Invite engaged alumni to a merchandise giveaway to thank them for their support.
Networking events.

To show your chapter's investment in your alumni's success after graduation, host a professional networking event for your most involved alumni to connect and form beneficial relationships.
Continuing education events.

Take networking events a step further by offering continuing education events for select alumni. This will help them sharpen existing skills and acquire new ones, making them more desirable hires to prospective employers.
Volunteering outings.

As members of a sorority or fraternity, your alumni community likely values philanthropy. Show your appreciation for them by organizing a volunteer outing. For instance, you might gather an alumni group to pick up litter from a nearby park or organize meals for a food pantry.
No matter which activity you choose, highlight the purpose of it: to provide unique and useful opportunities as a thank you for your alumni's continued support.
Next Steps: Evaluating Your Alumni Appreciation Efforts
Understanding how to thank donors and other important alumni contributors takes time and iteration. Once you start rolling out different types of alumni appreciation efforts, track engagement metrics to gauge how alumni are responding. For instance, you might track your eCard open rate or your donor conversion rate after hosting an alumni volunteer outing. Staying on top of the data will help you adjust your alumni appreciation strategy, empowering you to cultivate a tight-knit family that will continue to help each other for years to come.