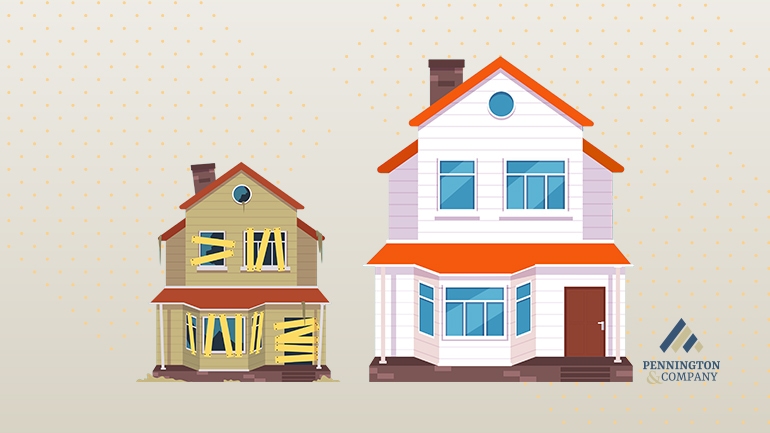 Let's start with a basic fact:
Sorority alumni associations need money, too.
Sure, membership dues may help with day-to-day programming and some higher scale initiatives, but what can an ambitious sorority do when the funds needed for the BIG projects are beyond a traditional fundraising campaign?
You can employ a sorority capital campaign.
If you're unfamiliar with the term, a capital campaign is a massive fundraising initiative dedicated to a single, focused purpose.
Here a few examples of the types of projects a capital campaign would raise funds for:
Construction of a new sorority house.
Scholarships for an undergraduate sister.
Major renovation work for an existing house.
A sizable plot of land or major real estate purchase.
Philanthropic initiatives such as contributing to a hospital in Sudan.
Although sorority capital campaigns are rare compared to smaller-scale fundraising efforts, they can be a powerful strategy for your association if you're trying to raise a significant sum for your organization.
So, do you have a major house renovation project that's been sitting on your "goals" list for a few years?
Let's cross it out as we discuss where to start a sorority capital campaign for house renovation.
Why You Need a Capital Campaign for Your House Renovation in the First Place
When taking on a significant task, it's important to start with why. Otherwise, you're likely to lose steam before you cross the finish line.
As mentioned, a capital campaign is a complex strategy for raising large amounts of capital for a singular goal.
But how does it work?
Where a fundraising campaign may be a series of small events (events, banquets, donation drives, etc.) the purpose of which is to raise money for the association as a whole, a capital campaign differs distinctly in that its focus is on a single initiative.
In addition to a singular focus, capital campaigns are known for the massive amounts of money they generate. And if you're attempting to complete a full-house renovation, you're going to need it.
Here's why:
The average cost of a full-house renovation in the U.S. is $40,000-$60,000.
And that's for a house averaging 1,600 square feet. The average sorority house is about 20 times larger than that.
This means that to completely renovate a 32,000 square-foot-house, a sorority association could be looking at initial estimates of over a million dollars. There aren't enough bake sales in the world to raise that kind of dough—especially since bake sales tend to lose money on average.
That's why, if you're serious about accomplishing your house renovation goal, a solid sorority capital campaign is a must.
How to Make a Sorority Capital Campaign
There are four phases in a sorority capital campaign: the Planning Phase, the Quiet Phase, the Kickoff and Public Push, and the Wrap Party & Follow-Up.
Here's a breakdown of each:
Planning Phase

You can likely imagine that any fundraising campaign with a goal of generating millions of dollars in donations will need a solid plan behind it to succeed.
For the purpose of a house renovation, there's a lot to be considered in this stage:
Gaining several detailed estimates for the expected renovation costs.
Knowing the branding guidelines of your sorority and the related approval process.
The timeline of the construction and how it will impact your chapter recruitment longterm.
All of these questions are vital. Not only to the execution of your plan but whether or not donors will have the confidence that you'll succeed with their help. The result of this kind of detailed questioning is a thorough, step-by-step plan on coming up with the money.
We've said this before but I'll say it again here: Doing some rudimentary, layman's number-crunching will help place the task in perspective.
So, let's say your alumni association is trying to raise one million dollars within 18 months. That's 540 days.
If you wanted to figure out how much you needed to raise on a daily basis within that time frame, here's the math:
$1,000,000 / 540 = $1,851.85
Measuring success day-by-day is likely to lead to great fundraising frustration, but the numbers give you some perspective. If you're starting with big donations during your Quiet Phase (more on that later) you can always track your progress by down to the day and determine whether you're on pace to hit your goal. For example, if you raised $50,000 after two months (60 days x $1,851.85 = $111,111), you'd be 61,111 dollars short of your expected mark.
Though actual numerical planning is better handled by seasoned fundraising professionals, this kind of quick analysis could help keep you focused on one tree at a time when you're chopping down a forest.
Next up, the Quiet Phase.
Quiet Phase
The Quiet Phase is the stage in which you'll collect 50-70% of your total donations.
It's called the quiet phase because all of this fundraising will be done before you ever announce your sorority capital campaign to the public.
To accomplish this, you'll need to focus on your biggest potential donors to get you started. Thankfully, women tend to give bigger gifts in larger campaigns.
Here's what you need to do to be successful:
Reach out to your biggest expected donors in the initial stages for support.
Contact corporations for potential sponsorships with tiered packages based on support.
Without professional assistance, this will likely be your most difficult stage.
Why?
Because you won't have the social proof of other donors to influence your first followers. You'll have to convince these larger donors based on the strength of your pitch alone.
This means the why of what your housing renovations need to be airtight, as well as the expected value it will bring to your membership, association, and community.
Kickoff and Public Push
Now, the fun part.
When you've reached your prerequisite 50 to 70 percent threshold in the quiet phase, you'll enter the Kickoff and Public Push phase.
At this stage, you'll take your capital campaign public and begin mass marketing. This stage typically begins with a large scale and public event—the "Kickoff"—and is geared towards creating momentum among the general public to close out the capital campaign.
The closer you are to your goal (the 70%) the easier it will be to solicit donations from nonmembers. The reason is that people are more likely to donate when they feel their dollars will make the most impact—i.e., If they can push you closer to your goal.
Here's what you'll need to do in this phase to market it properly:
Construct a well-designed website.
Print physical brochures and other marketing material.
Leverage social media marketing.
Put on donor events.
Hit the streets! (if necessary)
With public momentum behind you and a favorable timeline to complete your campaign, you should be in a great position to close out your fundraising with a bang.
Which leads us to...
Wrap Party & Follow-Up
It's all over.
You've met your housing renovation goal and now's the time to celebrate. The local undergraduate members of your sorority have gained a renewed home and can take pride in a Greek house that reflects the high quality of their sisterhood.
Congratulations!
However, the work isn't over. After the wrap-party is complete, it's time to do a recap on what you learned, what worked, what didn't, and how to improve it next time. The next most crucial step in this process is to reach out and thank every single donor personally.
Seriously. Donors that gave what they could to advance your cause should be rewarded, and if you can engage them consistently through a strategic email marketing campaign, you'll likely be able to call on their support for later initiatives. It's vital to keep those bonds strong.
Final Lessons

Executing a sorority capital campaign takes a LOT of work. From organizing and orchestrating, to follow-up and engagement, it takes a village. If you find yourself in need of a sorority campaign, you'll want to work with a team who's pulled it off many times before.
Not only will it greatly increase your chances of hitting your goal, but leveraging continued email engagement across your donor and alumni network will promote easier fundraising initiatives moving forward.
For free resources, helpful guidance, and other materials to help you with your fundraising
Call 1.785.843.1661 or contact us directly here.